Relationships are Harder Now,
Because conversations became texting, arguments became phone calls, feelings became subliminal messages online, sex became easy, the word "love" gets used out of context, insecurities have become your way of thinking, getting jealous became a habit, trust has been lost, cheating became an accident, leaving became the only option & being hurt became natural.
To love is to risk pain
                                                   To love is to risk pain – that is what society tells us, that is what everyone advises us when we get into a relationship. Is it like loving at your own risk? That can't be. It should not always be like that. Why should we take risk? How come there is pain when in fact it is love? And what is the definition of pain in love?        I...
SOBRA NA.
Having patience is just being good at hiding...
The relationships that argue a lot...
abigaillx: Usually last the longest. Why do I say that? Because they both have their own opinion(s). The way they look at things, the way they understand each other, makes the relationship stronger. This may not be the case in every relationship, but if you know how to understand your partner, it'll last. I prefer having a tough relationship instead of a 'go with the flow' relationship. Why?...
Gusto ko yung relasyon namin, yung tipong pag...
Isn't it sweet? Inabutan na kayo ng pagtanda niyo na kayo padin yung magkasama. Nakita niyo na yung pagbabago ng mukha niyo sa tagal ng pagsasama niyo. Pero di niyo yun napapansin kasi ang alam niyo lang, masaya kayong magkasama. :') Tapos isang araw babalik balikan n'yo nalang lahat yan at aalalahanin n'yo nang nangyari noong mga araw na yun.  Kung pwede lang tayo na...
Visit and Shop!♥ →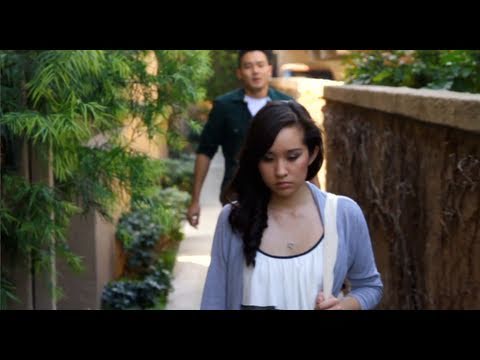 Her eyes don't light up when she hears your name...
Dear Girls Who Spread Rumors,
I'm glad you're finally giving your legs a break.
Relationships get stronger when both are willing...
Hi! This is just a cause of Boredom. I just want to write something about what is happening with me & with us during our Semestral Break.  ——— Ughh, getting into fights and arguing all the time for almost two months isn't healthy for a relationship. I think, with this kind of routine, relationship and people gets frail. Actually, we've already hit the rough...
Bakit kaya parang napapalayo na siya sayo?
iamnowonderwoman: theskullcandiii: May iba na ba siya? O talagang hindi ka na niya maramdaman? Napapagod na ba siyang umasa sayo? O nasasaktan na siya ng sobra? Sumusuko na kaya siya dahil hindi ka nag-eeffort? O talagang ito lang ang hinihintay mo para pakawalan ka na niya?
It's hard for a girl to admit she's jealous. →
We'll deny it and make stuff up. We'll act like everything is okay when everything isn't. We'll pretend to be happy for you that you're out having a great time when really, we only want you to have a great time with us. We'll try to tell ourselves things that we want to believe. Jealousy will really get to us, and we're not gonna say a word about it. We get jealous about little things to big...
I'm No Wonderwoman: I was too caught up in love... →
iamnowonderwoman: I was too caught up in love that I forgot about myself. I used so much of my time and effort to love the person that I thought was 'the one'. But, he gave up on me. He threw me away just like what happened to me before. It's the same shit that I have to endure again but with another person. Why…
Alam mo yung feeling na namimiss mo yung girlfriend mo, yung "DATING KAYO", tas gusto mo siya makasama, mayakap, makausap. Kaso di mo alam kung pano, 'tas di pa kayo okay tas makikita mo nalang sarili mo, tumitingin ng photos niyo dati. :( 
How come pictures of girls in bikinis get more notes than a beautiful photo of a cancer patient?